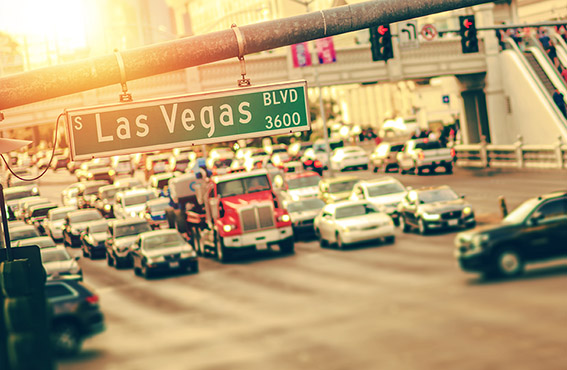 Why You Should Hire Pomponio Injury Law After a Car Accident in Las Vegas
Car accidents can be a traumatizing event, leaving victims with physical, emotional, and financial burdens. The aftermath of car accidents can be daunting, with victims often dealing with complicated legal procedures, insurance claims, and potential health issues. It's crucial for victims in Las Vegas to hire the expertise of Pomponio Injury Law to protect their rights and help them obtain fair compensation to cover their losses. In this article, we will discuss the reasons to hire Pomponio Injury Law if you are in a car accident in Las Vegas.
Expertise in Car Accident Cases
Pomponio Injury Law specializes in car accident cases and has extensive experience in dealing with different car accident-related situations. They understand the complexities of car accident laws in Las Vegas and will ensure that you receive the best possible legal representation.
Experience with Insurance Companies
Dealing with insurance companies can be a complex and challenging process. Insurance companies tend to minimize the compensation they offer to car accident victims to protect their interests. Hiring Pomponio Injury Law ensures that you have a knowledgeable attorney on your side who can negotiate with insurance companies on your behalf and fight for your rights.
Knowledge of Medical Processes
Injuries sustained in car accidents can range from minor to life-altering. Pomponio Injury Law has a deep understanding of medical procedures, terminologies, and costs associated with car accident-related injuries. They can help you determine the best course of action for your medical treatment and ensure that you receive the compensation you need to cover your medical expenses.
Handling Legal Formalities

Car accident cases can involve numerous legal formalities, such as paperwork, negotiations, and court appearances. Pomponio Injury Law will efficiently handle all the legal formalities so that you can focus on your recovery.
No Upfront Fees
An essential aspect of hiring Pomponio Injury Law is that you don't have to worry about paying any upfront fees. They work on a contingency basis, which means that they only receive payment if they are successful in obtaining compensation for you. This ensures that they are fully committed to your case and will do everything in their power to help you receive the compensation you deserve.
Peace of Mind
Hiring Pomponio Injury Law will give you peace of mind knowing that a professional is handling your legal and financial matters after a car accident. They will keep you updated on the progress of your case and maintain regular communication to ensure that you are well informed.
If you are involved in a car accident in Las Vegas, it's crucial to hire an experienced and trustworthy attorney like Pomponio Injury Law. They will assist you with insurance claims, medical processes, and legal formalities to make sure that you receive the compensation you rightfully deserve. Their expertise in car accident cases, knowledge of medical processes, and their commitment to fighting for your rights make them a valuable ally in the aftermath of a car accident. With Pomponio Injury Law, you can focus on your recovery, knowing that your case is in capable hands.